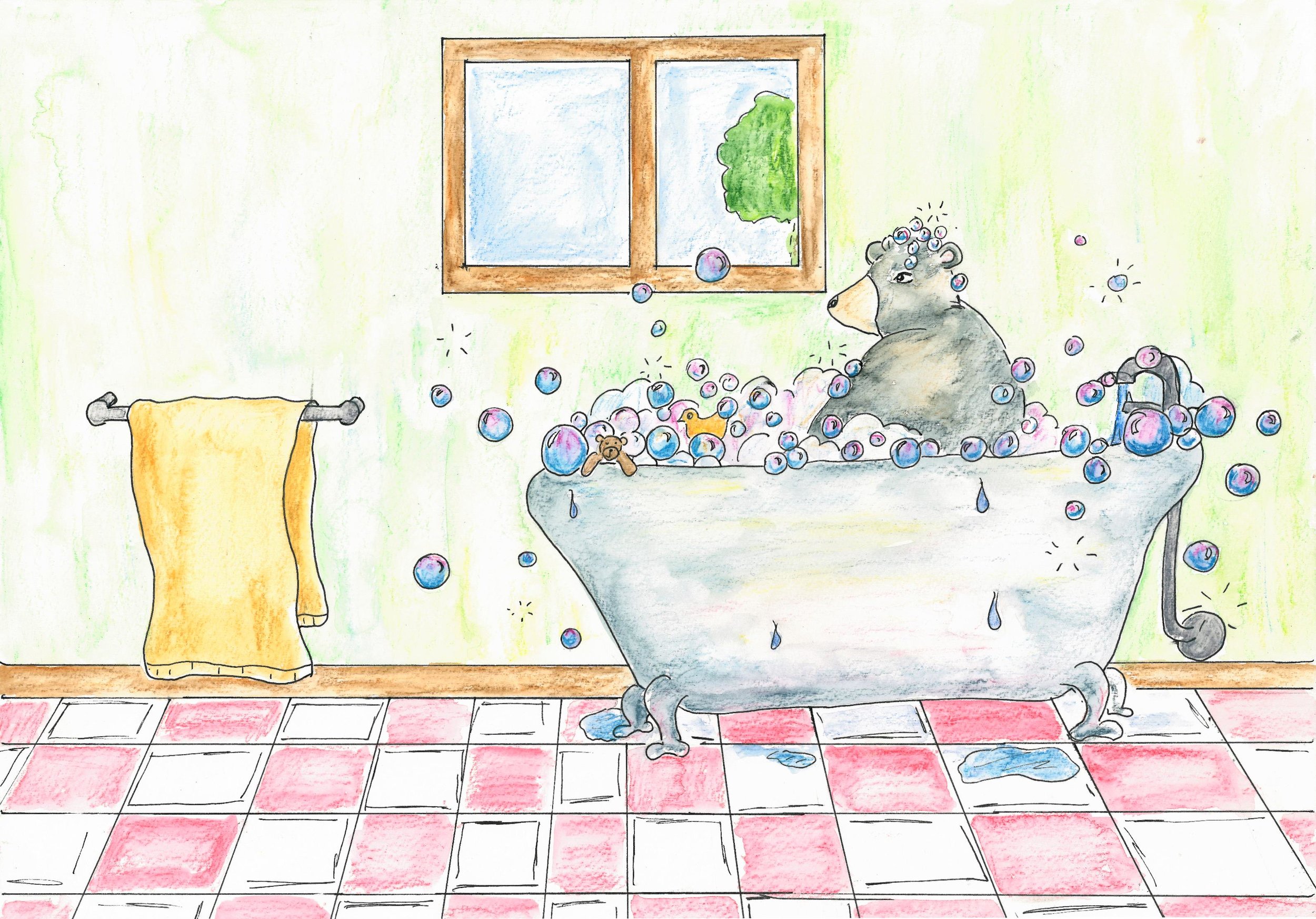 "Mom! There's a Bear in the BATHTUB!"
"Mom! There's a BEAR in the BATHTUB!" exclaims young Mia. Every day, Mia ventures out into the big, beautiful world. She explores the forest near her home until she is called home for dinner and a bath. However, when Mia goes upstairs to take her bath…there is a bear in the bathtub!
Meant to spark the light of curiosity, Bear in the Bathtub is a collaborative effort that combines the work of teachers, students, scientists, and conservationists to deliver a book that will encourage readers to use their imaginations, get outside, and discover what the wild world is all about.
Elementary and middle school students from across the United States were asked to imagine what a bear would be doing in a bathtub. Their artwork combines with that of Alli DePuy to bring the lively text from Kathleen Dent to life. A non-fiction section based on the research of Dr. Michael Sawaya, a carnivore ecologist with Sinopah Wildlife Research Associates, explains the science behind bathing bears everywhere and why it is important to understand their behavior in our changing climate.
About the Authors, Illustrators and Scientist!